Looping video footage in After Effects is brilliantly simple, yet it's a feature that not a lot of people know about. Here's a quick tutorial on how to do it:
Step 1. Import your footage into After Effects
Double click the project panel and find the video file you want to import.
Step 2. Click Interpret footage
With your footage selected in the Project panel, click the "Interpret footage" icon in the bottom left hand corner: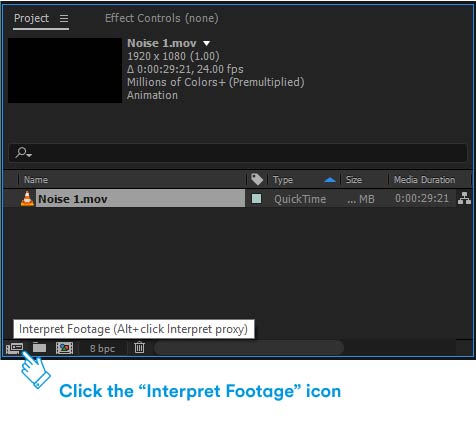 Step 3. Set the loop count
At the very bottom of the interpret footage pop-up there's an Other Options panel, you'll notice there's an option for Loop.
Change the number from 1 to any number you want to loop by, 20 or 100, you can always change this later if you find the looped footage isn't long enough!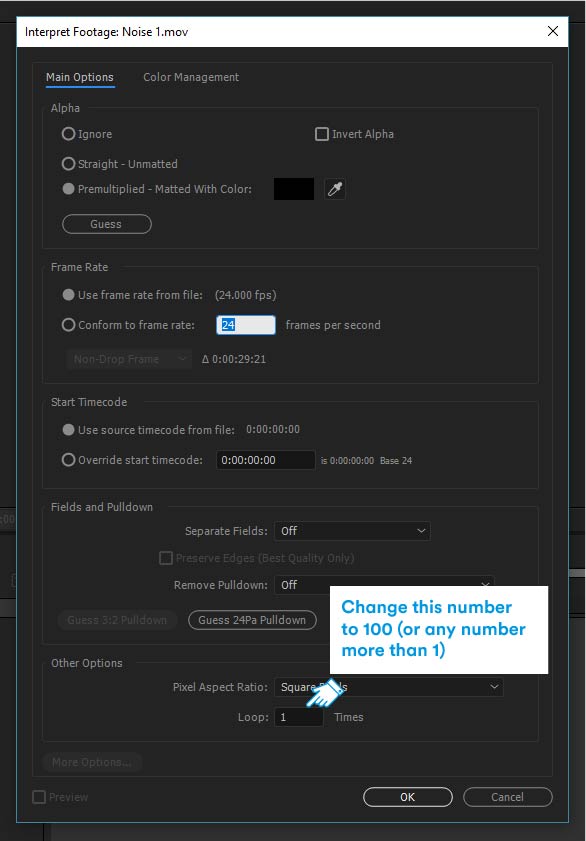 And that's it!
Our Fuzz - noise and grain presets are a perfect example of where you'd need to loop footage.
Each noise overlay is only around 30 seconds long so rather than using multiple overlays, simply loop the footage and away you go!